British Columbia Museum Of Mining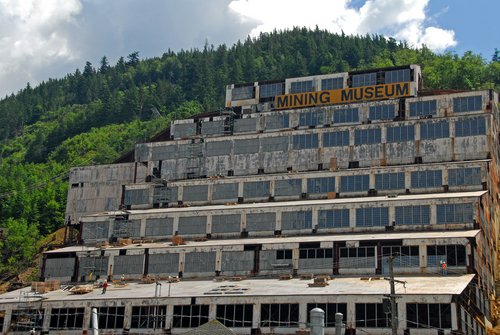 #VE_Mine
---
The mine was shutdown on November 1, 1974. Fifty-five men went underground on the last shift as the whistle blew a three minute requiem for the Britannia Mines.
During the seventy year life of the mine, 60,000 people of many races, languages, and religions, worked and made their homes in Britannia. In 1975 the B.C. Museum of Mining was opened to the public, and was designated as a National Historic Site in 1988. The following year, 1989, the Museum site was designated a British Columbia Historic Landmark.
In the words of long time resident Olive Baxter,… "as long as the Museum remains open, the grand old mine will always be with us."